TOPPS (Tilbury Opportunities) - Free Employability Programme
---
Pyramid of Opportunities
Choosing this project will also give you support into employment, self employment, training or job search. This project offers the following activities; 
English sessions for Speakers of Other Languages 

121 mentoring support

Support with overcoming a range of barriers to employment

Confidence and motivation training sessions

Volunteering training opportunities

Accredited employability courses

Assistance with job search
Partners working together on this project are; 
Thurrock Lifestyle Solutions:
Community solutions people who identify themselves as being disabled
Thurrock Adult Community College:
Qualification and Community learning courses, basic skills including English, Maths and Digital, Careers Advice and confidence building.
One Community Development Trust:
Advice, Skills Development, Credit Union, Life coaching, English classes, work clubs and access to training
Thurrock Centre for Independent Living:
Support and Advice on issues which affect people who identify themselves as disabled.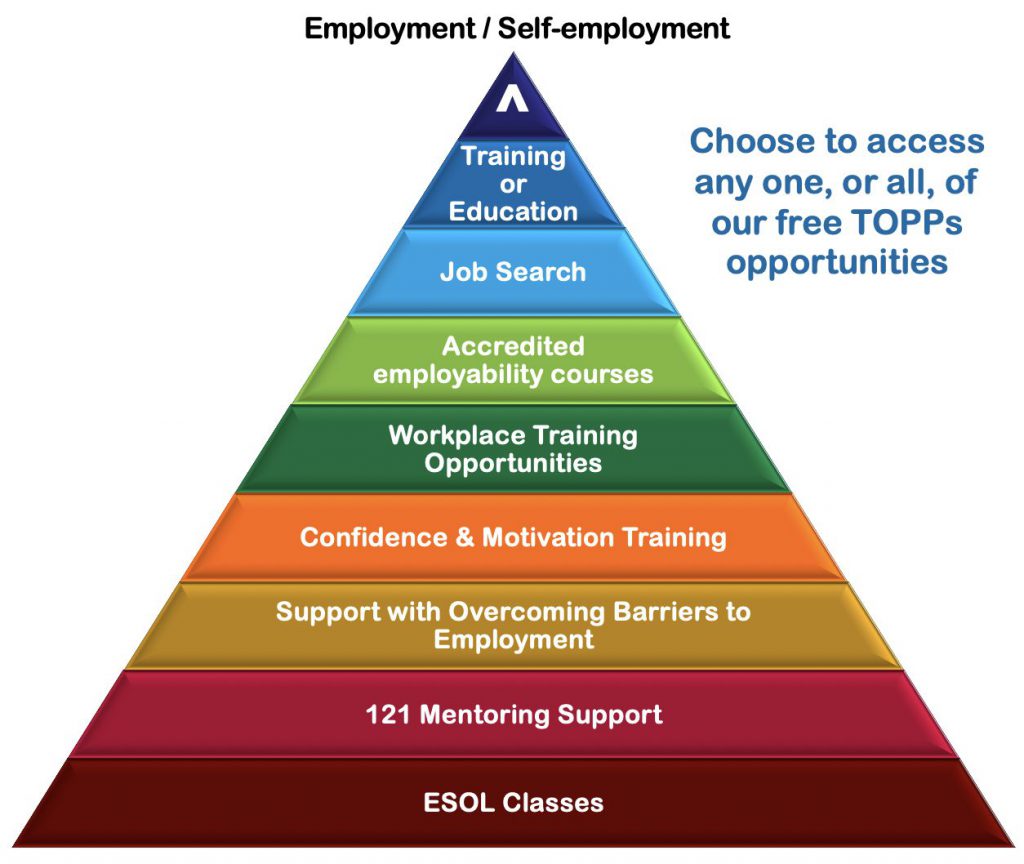 If you are not eligible for any of our Tilbury programmes, we can signpost you to other opportunities
Activities will be delivered in accordance with current social distancing guidelines and may include a blended learning approach which is a mixture of face to face and online delivery. 121 mentoring will currently be online or by telephone.
Do you live in the Tilbury area?
Not in work?
Do you want to work?
We can help you!
Take positive steps to employment today
For more details contact:
The One Community Shop
134 Dock Road
Tilbury, RM18 7BJ
01375 768233
info@onecommunity.org.uk
or
info@tacc.ac.uk