Feedback from our Learners
---
Thurrock Adult Community College continues to offer courses both onsite and online or blended learning (a mix of both), in line with local safety guidelines.
During the pandemic, in a survey of 2019-20 learners, 100% of our learners reported positive sustained outcomes from attending their courses. 96% felt able to help friends and family, 89% had made new friends, 82% improved their parenting skills and 77% felt more confident. Here's a selection of what some have said recently: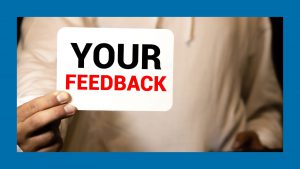 I have thoroughly enjoyed studying at Thurrock Adult Community College and would highly recommend anyone to have a look at all the courses they do, as there is something for everyone there. Nothing is too much trouble for the staff and they have been brilliant during the past difficult year. It is never too late to learn new things nor are you ever too old. I am going on to do a degree in September in Counselling and if it hadn't had been for the levels I have done at TACC, I would never have known it had been possible to go on to achieve this when I am approaching my 60's (Jacky, Counselling Level 3)
I was offered the 'Looked After Children role' - I am so pleased. The whole week of training has provided me with new skills and a better knowledge towards employability. I feel more confident and I would highlight recommend it to anyone looking to improve their career prospects (Jack, Kickstart scheme learner, April 2021)
I have really enjoyed this course. It has really helped me understand my son a lot better and have a better understanding of ADHD. Doing this online has been great - it's lovely that I can do courses during these hard times and still see faces! (Award in ADHD Awareness Level 2)
Hey, guess what! I got the Business Administration Assistant role. Thanks so much for the employability programme and certificate, it was massively helpful.
I have decided now to make a conscious effort to be optimistic and positive in my approach to life and try to minimise negativity despite the difficulties of life we are going through at the moment. It has made me grateful for the opportunities I have had in life and doing the course has been good for my mental health during lockdown.
It's been quite difficult to master a whole new technology but I'm getting there! It's great the course is actually taking place. Amanda's been very encouraging throughout. Thank you!
Wanted to let you know that I've had a conditional offer for the role of Research Assistant! I wanted to express my gratitude, I'm so grateful to everyone involved in the course, it really allowed me to feel prepared and supported for the interview (Kate, Kickstart scheme learner, April 2021)
I loved Jill's classes. She's brilliant and I'd love to study with her gain! The icing on the cake is I've been offered a full-time LSA job at a local Thurrock school - thank you! (CK, LSA Level 2, 2021)
I want you to know that I think you are an amazing tutor Bev. You knew when I wasn't my normal self and let me take up your time after a lesson. You had faith in me and I can't thank you enough for everything (RG, Maths, 2021)
As a result of the training I feel I can go to any employer with a much better attitude in regards to my own abilities and with a lot less fear of the unknown (Kickstart scheme learner, May 2021)
Having some level of normality in an otherwise uncertain world has kept me going. At the prime old age of 59, I have managed to achieve something and this, in no small measure, is due to Alex and TACC. Please accept my heartfelt thanks to you all.
Hey, guess what! I got the Business Administration Assistant role. Thanks so much for the Employability programme and certificate. It was massively helpful. (Martin, Kickstart scheme learner, April 2021)
It was a really safe and supportive environment and the tutors were lovely. I like how they gave their own personal examples so it was more relatable (The Healthy Mind)
I enjoyed this course, even though it was difficult at times during lockdown. My tutor, Katie, supported me throughout and made me free confident and all the information I needed was easily accessible.
Due to Covid-19, I'm having to face my fear of technology more than I'd like, however, with the modern world it's an extremely useful skill to have. Our class LSA, Emma, is fantastic - even through distance learning, she has helped me so much already and I am truly grateful.
The teaching approach is beyond any of my expectations. I learn so much on my SAGE Accounts course and appreciate all the hard work my tutor and the assistant are doing.
Thank you Dina for boosting my confidence - I am very grateful PLUS I can now use computers where before I couldn't (Miss L., English for Beginners, April 2021)
I have loved doing all these courses this year.  Even though they were online and it was difficult at the beginning.  I find the courses very informative and although the content is a lot to take in, Jill makes it very interesting in all areas so I feel I want to learn more with her guidance. It's been eye opening and a pleasure.
Enjoyed collaborating with my friends at the College whom I have missed. Learning online is different but am getting used to breakout rooms etc and believe this will be the new norm.
The material and methods of teaching/learning Rachel has taught me is amazing. I truly appreciate the effort Rachel has put into covering the topics and the curriculum. She was patient and very understanding. (Family Learning, Maths)